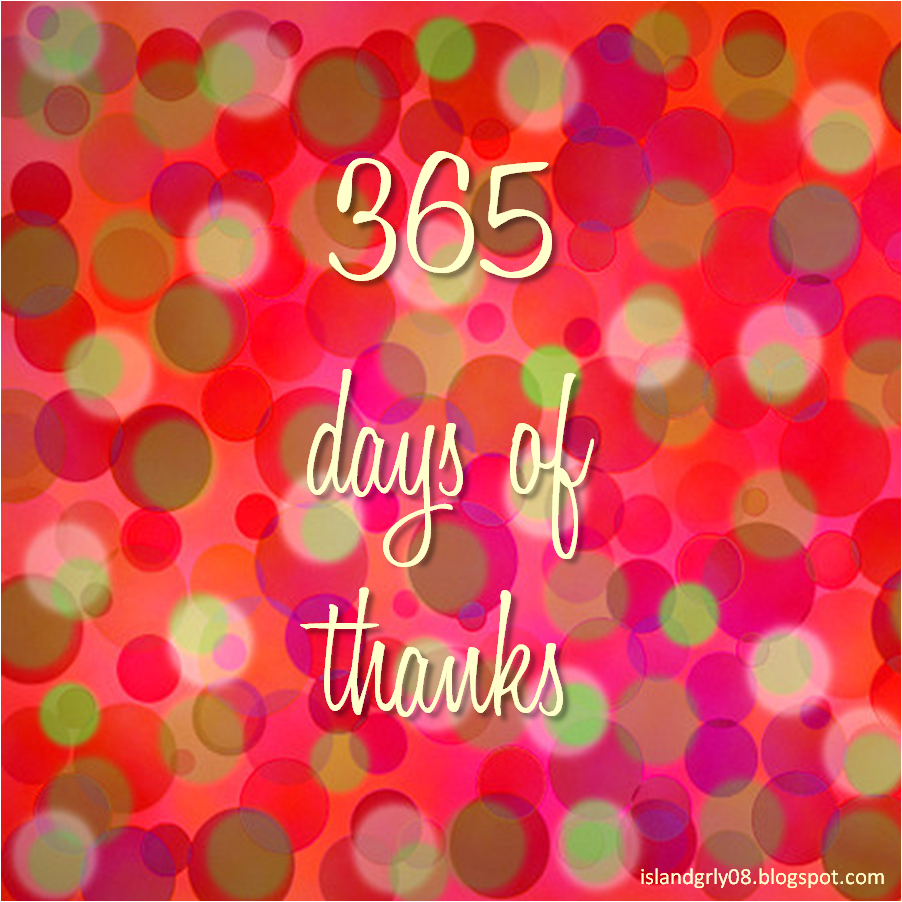 Welcome to 2014! I can't believe it's here! This year I want to purpose to be more thankful. I want to reflect on every day and find something to be thankful for. There's going to be good days and not so good days, but there's always something to be thankful for!
So my challenge to myself is to post weekly what I've been thankful for in that past week. At the end of the year I'll have 52 posts and 365 things I'm thankful for (that I've written at least!).
You can join in too! If you have a blog and write a post about it, leave a link to your post in the comments. If you don't have a blog (or don't want to do a post), you can put what you're thankful for in the comments! I'd love to hear what you're thankful for!
Here's to a year of thanks! Happy New Year!
"In every thing give thanks: for this is the will of God in Christ Jesus concerning you."
I Thessalonians 5:18